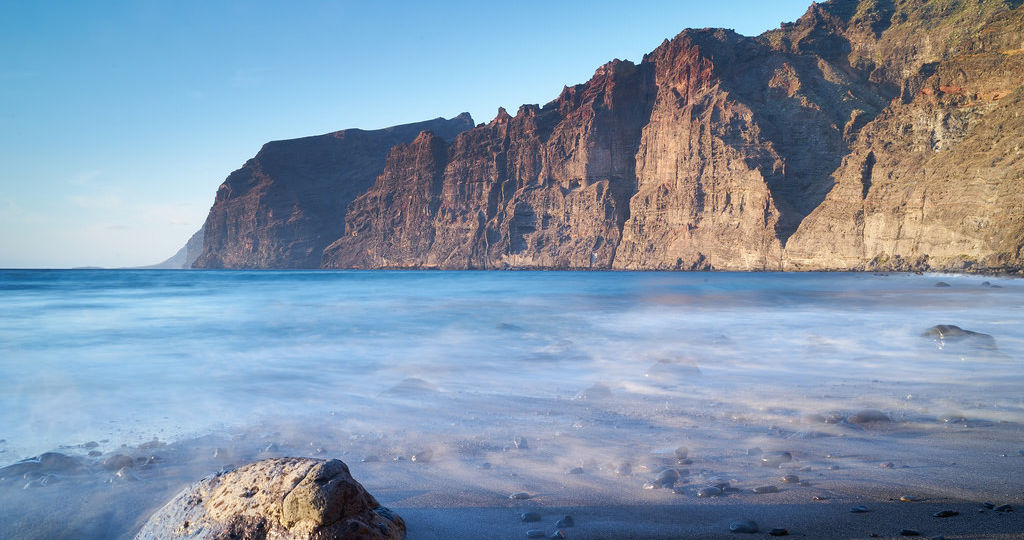 Our hotel El Marqués Palace is very close to these cliffs. Cliffs known touristy level and that attracts hundreds of visitors to the area of Puerto de Santiago to see them.
The cliffs of Los Gigantes are located on the west coast of Tenerife, their length extends from the port of Los Gigantes to the tip of Teno, one of the westernmost ends of the island of Tenerife. They have more than 600 meters in height and in many areas they sink in the depths of the sea up to 30 meters.
Formerly these cliffs were considered sacred since it was believed that they represented the end of the world. They are a rich area of fauna and nature. In them, you will find visitors who like diving all year round, an obligatory activity in this magical place full of nature.
If you want to visit the cliffs of Los Gigantes, we recommend that you take a boat trip or catamaran, it will be the best way to see these rocky immensities of nature. And if you also want to see dolphins or whales, this is your perfect place. There is a colony of pilot whales and the bottlenose dolphins are very easy to see if you approach the area.
At Intercorp Hotels Group, we encourage you to visit this wonder of nature. In our reception of El Marqués Palace, you will be informed of the easiest way to arrive and enjoy these cliffs.
Come to Tenerife y be surprised!