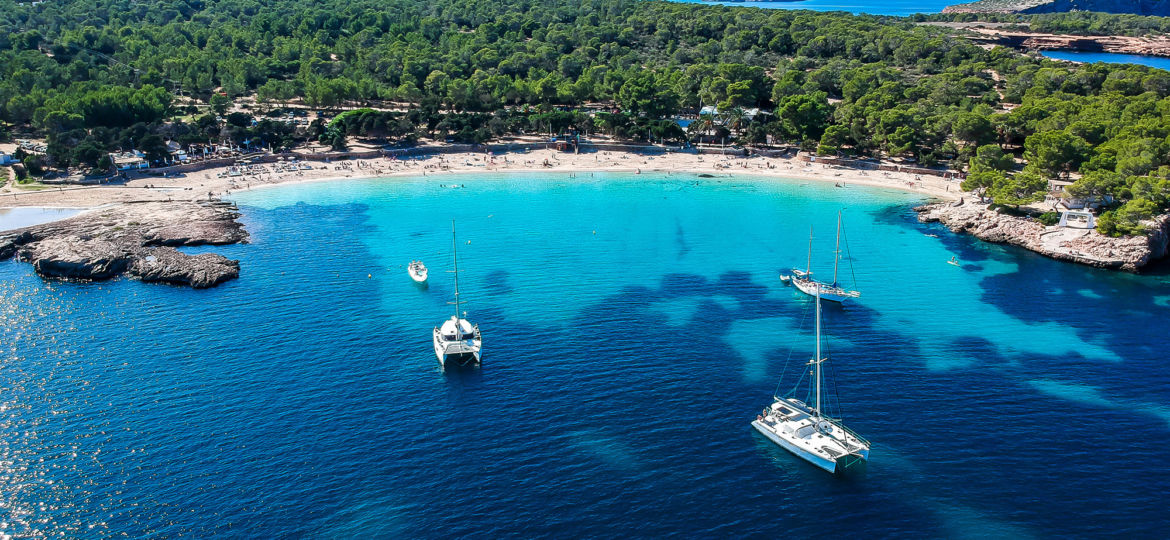 Ibiza and Tenerife are two islands with outstanding natural beauty. The Balearic Islands especially are known for their crystal clear waters and delicate marine wildlife. Because of this, and in collaboration with the IbizaPreservation foundation, we want to share some easy to implement sustainable holiday tips with you!
Here at the Intercorp Hospitality Group, we are immensely proud to be able to welcome you in these two incredible holiday destinations. Protecting the surrounding nature and local communities close to our hotels is of the utmost importance to us.
At our Ibiza flagship property Can Salia, we have made many changes to be as eco-friendly as possible – you can read about them here!
We are also aware that our guests are, year by year, more eager to contribute to a 'greener and cleaner' future – both at home and on holiday.
That's why we want to share the following little steps, as recommended by the IbizaPreservation foundation, so you can enjoy your well-deserved holiday while having a minimal environmental impact on our beautiful islands.
While some of these sustainable holiday tips are tailored more specifically to the White Isle, most of them can be implemented wherever you are in the world.
With these easy-to-follow practices, we give you the tools so we can all work together to protect our beautiful planet!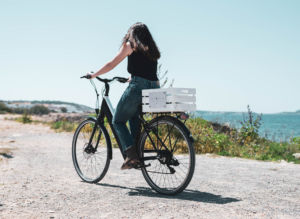 1. PLAN YOUR JOURNEY
Air travel is not the only way to reach the islands! Where practical, explore no-fly options such as train and ferry to minimise your carbon footprint.
You can calculate and offset the total CO2 emissions from your Ibiza trip via www.ibizasostenible.com/co2-ciudadanos.
2. GETTING AROUND
Cut pollution by walking, cycling and using public transport to get around wherever possible. At our flagship property Can Salia in Ibiza, guests can hire electric bicycles to explore the island.
If you need to hire a car, choose an electric vehicle. On Ibiza, there are several charging stations located around the island, including two in Can Salia's driveway.
3. SAVE WATER & ENERGY
The Balearic Islands can suffer from severe water shortages, but this particular one of our sustainable holiday tips should be applied wherever you are in the world. Opt for short showers instead of baths and turn the tap off when washing up or brushing teeth. Hang up and reuse towels to avoid generating unnecessary washing.
Furthermore, at Can Salia, we reuse the grey water from showers and bathroom sinks to supply our WCs and to water the resort's green areas.
Another forward-thinking feature that helps to save energy are the motion sensors installed across all Suites, which turn off the air-conditioning and lights after 30 minutes without movement in the rooms.
4. DITCH THE PLASTIC
Since 2020, single-use plastics are banned in the Balearic Islands to cut down on pollution – a commendable initiative! Wherever you holiday, bring a refillable water bottle and some reusable bags for your shopping. Buy loose fruit & vegetables from local vendors to cut down on plastic wrapping and support the local community. Request your drinks be served without a straw.
At Can Salia, we do not use plastic bottles at all – and if you dine in our onsite restaurant Taste of Salia, you automatically support local producers as we buy as many km0 ingredients as possible from vendors on the island.
5. MANAGE YOUR WASTE PROPERLY
This might almost sound too obvious to list in our sustainable holiday tips, but please clean up after yourself! Always separate your waste and deposit it in the correct recycling containers.
For 2023, we are working on introducing our new 'Green Corner' waste separation system in our properties, making it even easier for our guests to recycle.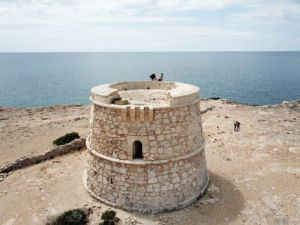 6. ATTENTION, SMOKERS!
Please don't throw your cigarette butts on the ground – and especially don't stub them out in the sand at the beach or on the ground! Not only can they take 10 years to degrade and release harmful toxins into the environment, they are also an immense fire hazard.
7. SAFEGUARD BIODIVERSITY
Respect the local environment by ensuring you don't walk over protected areas like sand dunes, and take nothing of the islands' flora and fauna home except photos. If you see a turtle or its eggs at the beach, please don't touch them and call 112 straight away.
8. PROTECT POSIDONIA
Specific to the Balearic Islands, this underwater plant is not seaweed, but a special kind of seagrass! It absorbs 15 times more CO2 than the Amazon rainforest and is the reason why our waters are crystal clear.
Anchoring boats in the posidonia meadows is illegal and the damage caused by it takes centuries to repair – be aware that the local authorities undertake spot-checks which can incur hefty fines.
9. CUT THE CHEMICALS
Choose an eco-friendly sunscreen. It reduces pollution in the water and is much friendlier to our marine life. In the Sustainable Corner at Can Salia's reception, you will find a range of suitable products – so you don't have to worry about finding them yourself.
10. RESPECT THE ISLANDS & CHOOSE LOCAL
Educate yourself about the islands' culture and traditions, and always treat its people and customs with respect. Support local farmers by visiting markets and farm shops – and discover some of the delicious local produce on offer. To find out more about Ibiza's incredible fruit, veg and other delicacies visit www.ibizaproduce.org.
To stay up to date with all the latest eco-friendly measures we are implementing at our hotels make sure to visit our blog section and keep an eye on our social media.
And if you want to know more about the IbizaPreservation foundation and the work it does in Ibiza and Formentera, you can visit its website at www.ibizapreservation.org.