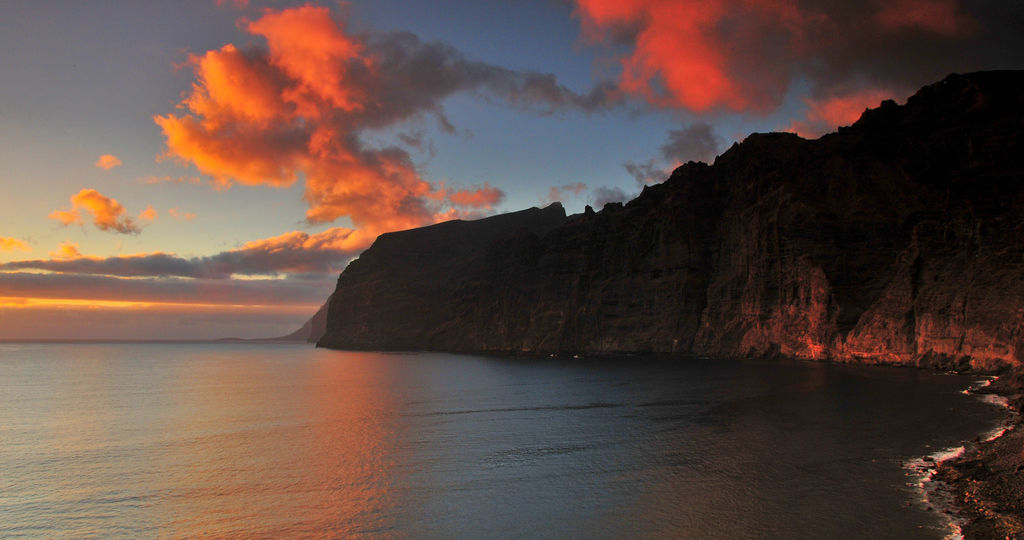 Our island home of Ibiza may be in hibernation until next March, but that doesn't mean you have to miss out on some well-deserved winter sun!

If you are looking to escape grey skies, rainy days and dropping temperatures, it would be our pleasure to welcome you at Can Salia's sister property El Marqués Palace in Tenerife.
Often called 'the island of eternal spring', the largest of the Canary Islands is one of Spain's most popular holiday destinations thanks to its pleasant year-round climes, breathtaking scenery, and warm hospitality. 
From beautiful beaches to fascinating wildlife, striking landscapes and charming villages, and many activities that the whole family can enjoy, Tenerife offers a perfect winter sun getaway within easy reach of most of Europe and the United Kingdom.
Our welcoming El Marqués Palace 4-star aparthotel is located in one of Tenerife's most famous areas, just a 25-minute drive from Tenerife South Airport and close to the picturesque fishing village of Puerto de Santiago, with the imposing cliff formations of Los Gigantes nearby.
Whether you are travelling as a couple, family or friends, El Marqués Palace can offer an accommodation option for every occasion, group size and budget. With our characterful resort as your base, here we share four reasons why Tenerife is your ideal winter sun holiday destination.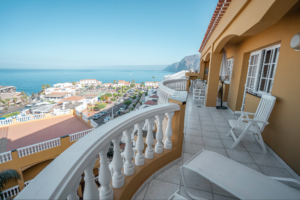 Enjoy 'eternal spring' just a short flight from home
Located just over 300 kilometres from the coast of Africa in the Atlantic Ocean, Tenerife is the largest of the Canary Islands and can be easily reached by plane in under five hours. There are many direct flight routes available from Europe and the UK throughout the year.
With pleasantly mild temperatures that average between 18 °C in the winter and 25 °C in the summer, Tenerife is often described as 'the island of eternal spring' – perfect for those who want to escape the grey and cold but don't like extreme heat!
Everything you need is on your doorstep
Our charming El Marqués Palace aparthotel is situated in Puerto de Santiago, a small coastal town and former fishermen's village in the south-east of Tenerife. Our resort has everything you need for a fantastic holiday in the Canary Islands right on its doorstep: incredible scenery, beautiful beaches, fascinating wildlife and delicious dining options.
Just a stone's throw from the hotel you will find the majestic Los Gigantes cliffs, one of Tenerife's most famous sights. The nearby Playa Chica and Playa La Arena beaches both wow with the striking black sands Tenerife is famous for, with La Arena offering a great sunset spot with views on the neighbouring island of La Gomera.
In Puerto de Santiago, a variety of different bars and restaurants awaits, offering everything from Indian to Chinese food as well as traditional Spanish fare.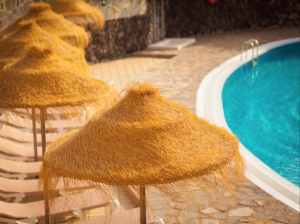 Discover the Great Outdoors 
Nature lovers will be spoilt for choice in Tenerife, which is well-known for its local marine and wildlife. Close to the El Marqués Palace aparthotel, a variety of whale and dolphin watching trips depart from the nearby Los Gigantes marina – a once-in-a-lifetime experience for the whole family!
Tenerife's famous Mount Teide volcano, the highest point of Spain, is also just a one-hour drive away from our resort. 
Get Active
Those who like to leave their sunlounger every once in a while can choose from a multitude of different activities. From hiking to climbing, surfing and kitesurfing, kayaking, deep-sea fishing, canyoning, playing golf or freediving, adventurous travellers won't have to worry about being bored during their winter sun getaway in the Canary Islands.
With so much to see, do and enjoy, we look forward to welcoming you at El Marqués Palace this winter – click here to discover our hotel and accommodation options.