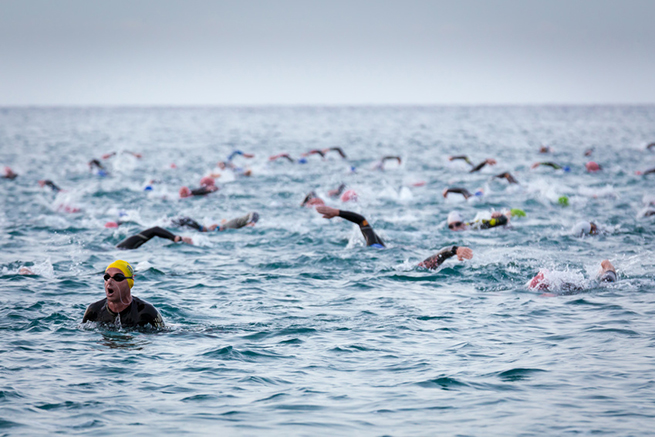 Throughout this week and especially the weekend of 20th and 21st of October, Ibiza is going to become the capital of European sport. There will be six European Championships of various modalities in several municipalities of the island, a different option for those who visit the place and stay at Intercorp Hotels.

One of these events with more affluence of people will be the Ibiza Multideporte European Championship 2018, which will be held in Santa Eulària this friday October 19th. An event that will gather more than 2,700 participants from 29 different European countries. An opportunity to enjoy a very important sporting event and that will be a different way of knowing a fantastic place on the island.
Today, wednesday 17th of October, you can enjoy one of the most important aquathlon European Championships in San Antonio. More than 400 participants will go to sea from the organization's boat and swim to the center of the bay. The moment of the race on land will be carried out by the Club Nautic San Antoni to the portmanyí seafront. Thursday 18th, on the other hand, will take place in Cala Bassa, the European Championship of Cross Triathlon with three hard and interesting parts, 1.5 km of swimming, 30 km mountain bike and 10km foot race. A sporting experience in this beautiful and surprising area.
However, 20th of October, next Saturday is crowned as the big day of these sporting events. During this day, the European Championship of Middle Distance Triathlon and Aquabike will take place. With exit in the same Playa d'en Bossa and the finish line in La Marina de Ibiza. These two events will make you know two beautiful areas of Ibiza, where you can enjoy beautiful landscapes and see how athletes from all over Europe participate.

An ideal week for you to enjoy your stay in Ibiza in a different way and know places on the island that will surprise you, as well as enjoying a multicultural and festive atmosphere. At Intercorp Hotels we encourage you to visit these sporting events and if you want to stay next year for these events, this is your ideal place.
Do not hesitate!